The North American Acrylic Wall Surround Specialists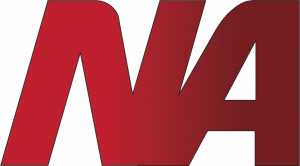 In 2010, with years of experience in the renovation business under our belt, we decided to take control of our supply chain by manufacturing our own acrylic tub and shower surrounds. The motivation behind this shift was our frustration with the limited options and complicated rules & restrictions.
We were tired of paying premium prices, due to the lack of healthy competition, in the acrylic tub/shower surround manufacturing industry. Drawing on our hands-on experience in the bathroom renovation industry, we knew what quality product we needed and created just that. The success of our first product, Classic Acrylic, allowed us to expand and introduce Froggwall and, more recently, Grüvwall.
Despite our growth, our main goal remains unchanged—to deliver great quality products at a reasonable cost.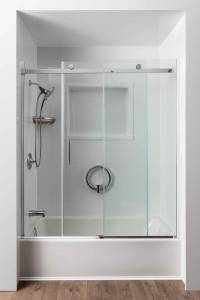 Classic Acrylic
Our Acrylic Wall Surrounds are a great way to compliment a century home's tub area or to give a shower area a fresh upgrade.  Offered in a beautiful and bright white shade, the Classic Acrylic surrounds evoke a sense of freshness and neatness to any wet area. With our Classic Acrylic options, you are able to give the wet area a timeless focal point without having to sacrifice your preferred colour palette in the rest of the bathroom.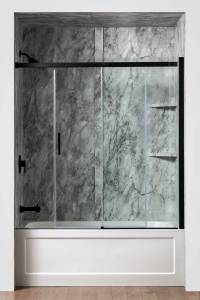 Froggwall
Not lacking in personality or style our Froggwall options offer you that extra "oomph" you're looking for. Our designer Froggwall line has a number of different colours, textures and patterns to choose from. We offer a diverse selection of wall surrounds designed to cater to various aesthetics, spanning from contemporary industrial charm of Concrete to the luxurious elegance of Carrara.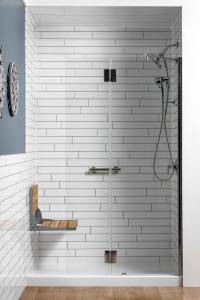 Grüvwall
The Grüvwall surrounds simulate the look of different tile patterns. We currently offer 5 different faux-tile patterns, available with a colorfast grout. Grüvwall makes for an excellent option – especially for those who are wanting a trendy, soho look without the hassle of dealing with grout.